From 27 January to 5 February 2023 the spotlight will once again be on ART CITY Bologna, the programme of exhibitions, events and initiatives promoted by the Municipality of Bologna on the occasion of Arte Fiera, Italy's very first modern and contemporary art fair.
On Saturday 4 February, the city will host the Art City White Night, with galleries, exhibitions, exhibition spaces, historical buildings and shops open until midnight, as well as numerous special events to promote art in all its expressions. Bologna Art Week is an unmissable opportunity to meet internationally renowned young artists, attend live performances and admire works from all over the world.
One of the most distinctive features of ART CITY Bologna has always been its intention to draw the public's attention back to unconventional artistic venues: among these is the former Church Theatre San Leonardo, located inside an ancient monastery complex in the heart of Bologna's historical centre, former location of the Association AngelicA-Festival Internazionale di Musica and ideal setting for hosting a series of collaborative events exploring the concept of art all around.
Marca Corona for art: events to mark in your diary
With Art City White night, Marca Corona continues its approach to contemporary art and the promotion of young emerging artists, which began last October with the inauguration of the exhibition Nel Blu Dipinto by Giuseppe Stampone, an Italian-French artist who chose to pay tribute to the long history of Marca Corona through a series of works that are part of his Global Education project: a large spelling book composed of 21 tables and 21 images, exploring the story of the company and the people who live it.
Stampone's works will be the protagonists of an event set up by Marca Corona and the Association AngelicA right inside the Theatre San Leonardo, combining visual art with the language of music in its most innovative and artistic formula.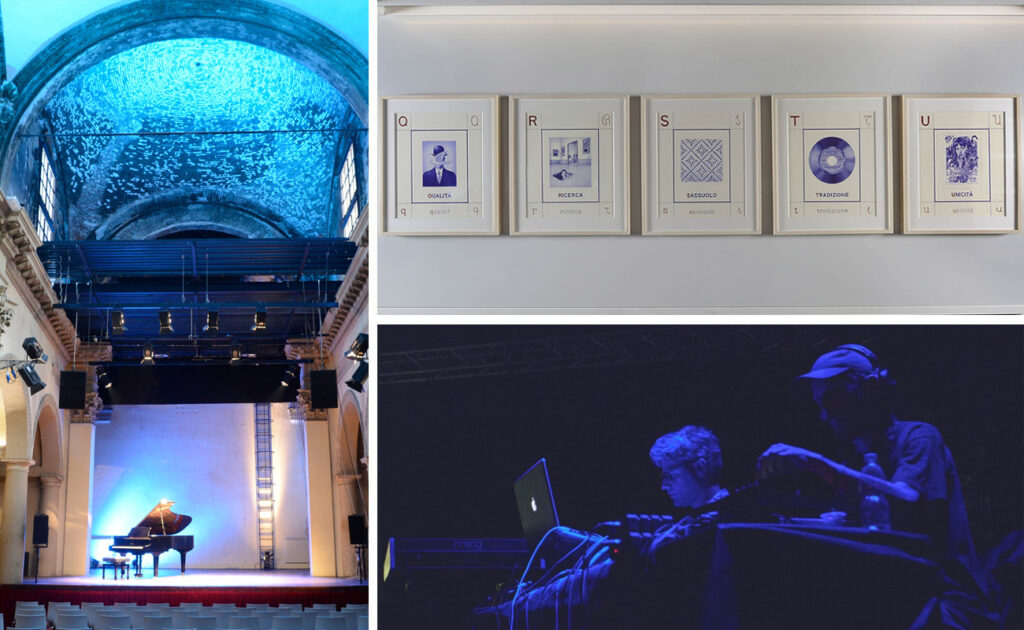 Villa Ada Roma incontra il mondo – Estate 2017
Here is the programme in detail*:
Saturday 4 February from 10 a.m. to midnight and Sunday 5 February from 10 a.m. to 8 p.m.
Artist's Abecedario d'Artista exhibition and video installation of Giuseppe Stampone's Global Education Project 
Saturday 4 February at 7 p.m. and 9:30 p.m.
World premiere concert "COSMOGONIE" by Økapi, Italian music collagist, plagiarist sound sampling wizard and exponent of plunderphony, a musical genre in which tracks are constructed by sampling recognisable musical works.
*All events are free admission with no booking requirements.

Two unmissable events for those who love art in all its forms and are looking for new stimuli to enrich and expand their knowledge.